One of the greatest challenges for investors is getting stuck with tenants who don't pay rent on time, stop paying rent or don't take care of the property. A lot of that can be avoided with proper screening. When you screen tenants properly, you can weed out a lot of those undesirable tenants. In our years of
property management
, we've executed thousands of leases and we can count on one hand the number of people we've had to go to court with.
Proactive Tenants
Not all tenants are going to work out great, but with good screening, you can approve tenants who are proactive about problems. So if there's a concern with a job loss or a tenant is falling behind with bills, they'll do what they can to take care of the problem so there isn't an eviction or a credit blemish that will follow them around forever. When there is an issue such as a financial challenge, good tenants are more likely to contact us to talk about how the problem can be resolved. This is a lot better than a deadbeat tenant who wants to milk every single day out of a rental without paying for as long as possible. That's worst case scenario and with proper screening, you can avoid it.
Credit and Criminal Checks
When a tenant is interested, make sure you have a formal application that they complete and sign. This will give you permission to look into credit and verify information. Team up with a screening company that will give you the most recent and accurate information possible. You'll get a credit report, a criminal report and public records. This is important because maybe someone doesn't have a criminal record and they have okay credit, but in the public records you find they've been sued by their past landlord for damages. You want access to that information.
Previous Addresses and Landlords
We also look at a tenant's previous address history so we know how often an applicant moves. Our ideal tenant is long term and not bouncing to a new house every six months. We also want to verify income by asking for pay stubs. Then, we look at references from past landlords. Don't call the current landlord. Sometimes there's a bad situation and the landlord wants to get that tenant out. Call the landlord from three years ago – that person is more apt to be honest.
Outside of the screening, make sure you and your applicant know the policies for your property. Before you spend time showing the home, make sure you communicate the pet policy, whether or not smoking is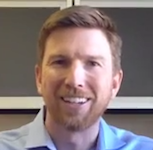 allowed and other things that allow you to prescreen a potential tenant.
With all of this, you will weed out any of the tenants you don't want. Everyone has heard nightmare stories from investors and usually, those terrible things occur because tenant screening wasn't completed. If you have any questions or you're thinking about investing in the St. Petersburg area, please
contact us at Dean & Dewitt Property Management
.