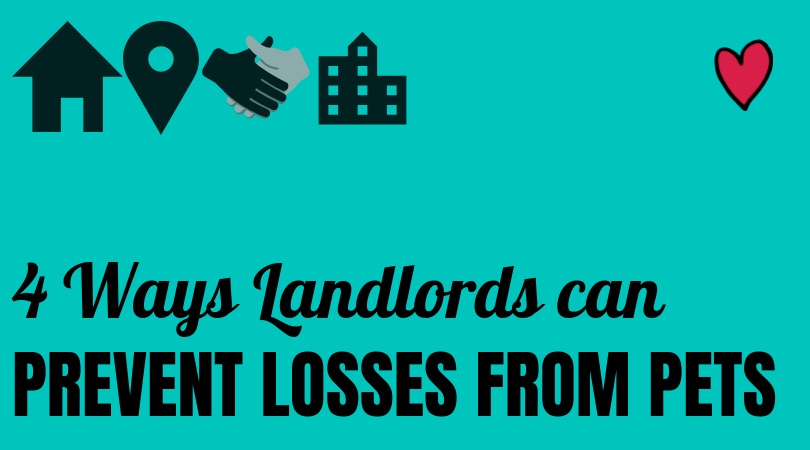 The United States is a nation of pet-lovers. In fact, according to the Insurance Information Institute, over two thirds (68%) of U.S. households own at least one pet.
Essentially, this means that if you prohibit pets in your St. Petersburgh, Florida rental property, you'll be limiting the number of applicants you can pick from. This can be pretty tricky, particularly in competitive rental markets.
Apart from having a large tenant poolto choose from, pet-friendly rentals have other benefits as well.
To begin with, you can enjoy a reduced tenant turnover.
In a study conducted by FIREPAW, Inc., tenants with pets were found to rent from the same landlord for a longer period of time. It was found that they averaged 23 months compared to 15 months for those without a pet.
Another benefit of renting to tenants with pets is your ability to earn more money.
It was foundthat rental units that allowed pets charged between 20% and 30% more than the average rent of similar units that are not pet-friendly.
Allowing pets into your property can also help boost your reputation.
According to a CNN article, in San Francisco, more and more owners are abandoning their pets due to difficulty in finding pet-friendly housing.
That said, having a pet-friendly property have its own set of risks. For example, pets can cause damage to the units structures.
Luckily, as a property owner, there are certain things you can do to prevent such losses.
4 Ways to Mitigate the Risks of Renting to Tenants with Pets
1. Conduct regular property inspections.
Just because your property is pet-friendly doesn't mean you tenants won't go as far as to bring in an undisclosed pet. You may, for example, find that they have brought in a Rottweiler – a breed that you have restricted for your rental property.

By conducting regular inspections, you can ensure your renters are not violating the lease in regard to your pet policy, or any other policy for that matter.
Regular inspections will help keep your tenants in line. They know they will get caught if they try to sneak in pets without telling you.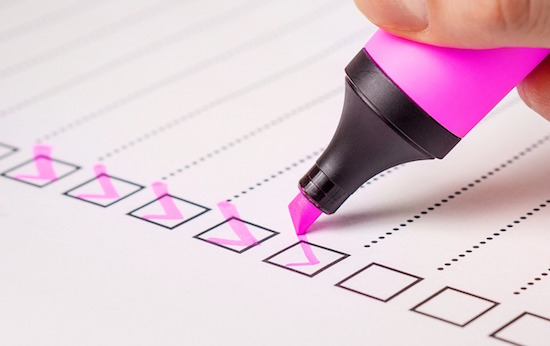 So, how often should you conduct these inspections? Well, according to many experts, they should be done on a quarterly or semi-annual basis.

Now, these rental property inspections aren't just about enforcing the lease. The in-person contact also helps build trust and avoid any party from slipping into an adversarial mindset.
2. Require renter's insurance that covers liability for dog attacks.
Most lawsuits against landlords over a tenant's dog attack on a neighbor don't go through. However, this does not mean that landlords should not try and shift the liability elsewhere, to stop someone from trying.

When you require that your tenant(s) have renter's insurance that covers dog attacks, you help safeguard yourself against potential lawsuits. It's the insurance company that now becomes the target of such lawsuits.

Moreover, by including the requirement in the lease agreement you'll have covered your bases, even if the tenant fails to buy such a cover. This is because, by failing to get such a cover, the tenant would effectively be violating the lease agreement.

You can also use your lease agreement to include a clause in regard to pet aggression. For instance, if a pet exhibits signs of aggressive behavior, you can require that such a pet be removed from the property.
3. Always ask your tenants for service dog documentation.
A tenant may try to circumvent your pet policies by claiming their pets are "emotional support animals."

The world we live in is full of people with genuine disabilities, who require support animals to function. It isn't fair that people get to make misleading claims that their pet is a service animal, just so they can get out of paying pet rent.

So, is your prospective tenant claiming their pet is a service animal? The only way to be certain is to ask them for their animal's documentation. Tenants with legitimate reasons will usually have no problem providing this.

At the end of the day, your property is pet-friendly, so don't feel bad asking.
4. Invest in high-quality flooring.
Ask any dog owner and they will tell you that carpets and pets don't mix well. Besides getting easily stained, carpets also keep odors. On top of that, dander and fur are nearly impossible to get out of it. Which isn't good news if any prospective tenants have allergies.

Carpets in a pet-friendly property can mean higher tenant turnover costs, as you'll have to replace the carpet at the end of every tenancy. This makes no financial sense.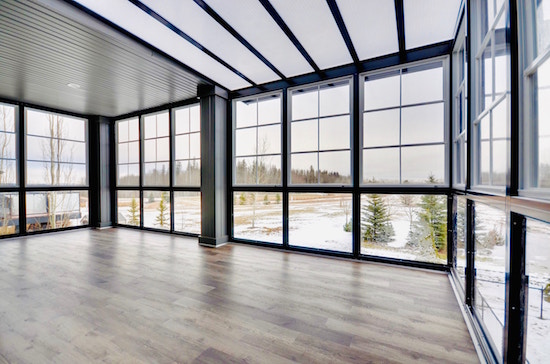 Thinking of hardwood floors? Maybe reconsider. Dogs claws can easily scratch them, and their installation or refinishing are definitely costlier.
Thankfully, there are a few tougher – yet less expensive – flooring options available. They include bamboo, and luxury vinyl tile. Bamboo and luxury vinyl tile are harder more durable materials that are able to withstand the strength of any pets' claws. Not to mention, bamboo's irregular grooves make it hard to see imperfection, if there are any.

These are four different ways in which you can prevent losses from pets as a St. Petersburgh, Florida property owner. Remember, allowing pets can mean fewer turnovers, longer tenancies, higher deposits, and higher rents.

Having a good pet policy and enforcing the terms is important, though, hopefully these tips can help you mitigate the risks of renting to tenants with pets.