When you're hiring a professional property manager in St. Petersburg, you need to know what you are getting for your money. It's a common question to ask how much the property management fees are, but you also need to know what you're getting for the money you're spending. It's about value. So when you're interviewing a property manager, consider the following questions.
How is Maintenance Handled?
You'll need to know how a
St. Petersburg property manager
handles maintenance. Do they only deal with outside contractors and vendors so that every time something happens, an outside person needs to be called? Or, is there an in-house maintenance team that can save you money on things like plumbing and electrical work?
How is Technology Used?
Always ask what the
property management company
is doing to use technology in an effort to make your life easier and your tenant's life easier. It should also be used with marketing and advertising. Ask if prospective
tenants
can schedule showings online 24/7. You'll want to know if current tenants can request maintenance and pay rent online. Find out how emergencies are handled, because you don't want an emergency contact to sit in voicemail or email without a live person checking in.
Who Handles Accounting?
Talk about how your money is being accounted for. Will the property manager be giving you an Excel spreadsheet that lists your income and expenses, or are there trained accountants documenting and reporting your funds?
What Kind of Insurance Does the Property Manager Carry?
There are some property managers who carry no insurance at all, and that can be dangerous. Make sure you're working with a company that is properly insured so you are protected from liability. There are lots of insurance products available, and we can tell you more about those if you're interested.
How Much Experience Does the Property Manager Have?
Experience is going to be important, and you want to make sure the experience is specific to property management. A lot of times, I see investors work with a Realtor to buy a property and then ask the Realtor to manage the property. Your Realtor is probably really good at sales, but doesn't have a lot of experience on the management side. You need someone with experience in management. A manager new to the business won't know the technology, the laws, or the insurance requirements and best accounting practices. All sorts of things will happen on a daily basis, and you want a property manager who is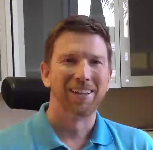 prepared for them.
There are a lot of things to consider when hiring a property manager. There's more we can tell you, so if you'd like to discuss this, please
contact us at Dean & DeWitt Property Management
.