Investing in St. Petersburg, Florida offers some unique advantages that a lot of other areas don't provide. You'll also be able to insulate the return you earn on your investment in this area, and we're going to explain how.
St. Petersburg is Completely Developed
St. Petersburg is a city in Pinellas county. This is the most densely populated county in all of Florida. The city of St. Pete was developed in the 1920s. Then, it went through another real estate boom in the 1950s. During these periods, we built out all our land. We have the Tampa bay on one side of us and the Gulf of Mexico on the other side. So there's just no more room to develop. That's pretty important because although our downtown area is booming and new high rises are going up, you really can't put a dent in the number of dwellings we currently have. So when you buy in St. Petersburg, you don't have to worry about the next apartment building being built. If you buy a home in a development, you don't have to worry about a new development going up down the road to diminish the value of your property. So whether we are talking about property value, rent rates or market rents, it's a good dynamic because we don't have a growing supply of rental properties. That's a big part of St. Petersburg's value as an investment location, and it's important to consider.
Economic Strength in St. Petersburg
There are lots of different industries in St. Petersburg. A lot of Florida relies on the tourist industry, and in St. Pete we do have a robust tourist industry. But that's not all we rely on. We also have MacDill Air Force Base, which is about 20 minutes away. Lots of military contractors surround the base and they employ thousands of people. There are four colleges in town. When the economy was down in 2006, a lot of Florida took a hard hit. For Rent signs went up and stayed up for months and rental rates dropped. But in St. Pete, we still had kids going to school who needed housing and the military industry was doing well. People continued moving to the area, so the rental market was pretty insulated. I was
managing property
in 2006, and we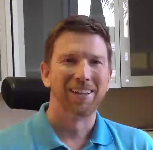 didn't see much of a drop in rental rates. Some rents didn't drop at all because the demand was still there. That's not always the case in other parts of Florida or the country.
If you'd like to talk more about investing in St. Petersburg, Florida, please
contact us at Dean & DeWitt Property Management
.