Filling vacancies is a problem that many landlords have, especially when they are managing their own properties. It can be hard to keep that property filled and to find a new tenant when someone moves out. We have a few tips for avoiding long vacancies and finding good tenants.
Active Marketing
At
Dean & Dewitt
, we are actively looking for a new tenant prior to the current tenant moving out. Once you get notice that your current tenant is vacating, and hopefully your lease requires adequate notice, you should begin marketing your property prior to your tenant moving out. We have a conversation with the current tenant to get their cooperation with showings. Hopefully, you can secure a new tenant prior to that current tenant moving out.
Marketing to Your Audience
If the market changes and we can't locate a new tenant while the current one is living there, we get aggressive once the property is vacant. The key thing to remember is you must market the property to the appropriate audience. Depending on the rental, choose the websites carefully. We market on 20 different websites and it's important that your rental match the website audience. We also actively market to other agents who know a renter looking for a home, and we'll pay that agent a commission.
Professional Photos
We want to attract the
best tenants
for your property so we make sure to use professional photos with a wide angle lens. Our pictures are taken on a sunny day with the power on and the yard looking good. These little things are time consuming and they cost a little more money, but you'll fill the vacancy faster. You also have a better chance of getting your asking rent. There are a lot of available rentals in St. Petersburg, so separate yours from the competition. Make sure it's in excellent condition to start with.
Track Marketing Efforts
Track marketing and use statistics to find out who is looking at the ad, how many people have contacted you about the property and what percentage are interested in seeing it. Get feedback after showings. You can do this yourself, and you'll find a longer vacancy is not always about rental price. If you have 500 people looking at the property and 25 prospects contact you and you receive 3 applications, you know the rental price is fine. However, if you have 500 people look at the property and no one goes past the ad, it could be because of bad photos or a purple painted bathroom. There's not necessarily a pricing issue. It could be a marketing or showing issue that needs to be addressed. Keep track of what's going on with your rental and where people are finding it. Pinpoint feedback so you know how to fill the vacancy quickly.
Marketing and Pricing Adjustments
Make your changes quickly. Don't wait 30 days and then reduce your rent or address a complaint. You'll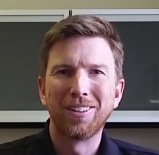 never make up for lost time and rent. Have the home in good condition and priced right immediately. One week is our policy. If there's not enough activity after a week, we evaluate what we're doing and we make adjustments.
If you need help filling a rental vacancy or you'd like to hear more of our ideas, please
contact us at Dean & Dewitt Property Management
. We'd be happy to help you.