In a previous blog, we talked about the five main responsibilities of a property manager, which are: sales, maintenance, accounting, documentation and communication. At Dean & Dewitt Property Management, we're a little different than other companies in the St. Petersburg market. Today, we're explaining why.
With all of the things that go into property management, we thought that property managers were required to wear too many hats and juggle too many responsibilities. So we broke our company out into different departments.
When your property is vacant, our sales side is managed by the leasing department. They are sales people dedicated to creating beautiful ads, scheduling showings with potential tenants and getting good renters in place.
Our maintenance department is staffed with people who are trained in maintenance. When a tenant calls, that department can troubleshoot over the phone and know who to dispatch and how to get repairs done the right way.
On our accounting side, we employ people with degrees in accounting. They are not just giving you a spreadsheet with income and expenses every month. Everything is itemized so you know exactly how your money was spent when you get a report from us.
We also have people dedicated to communicating with tenants and owners. This means there are no surprises during the leasing term. When we get calls from people who are not happy with their current property management company, it's almost always because of a lack of communication. There was maintenance performed that they didn't know about or vacancies stretch on for longer than expected. We don't have that problem. Everyone is informed and on the same page.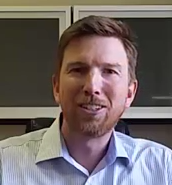 This is one of the main differences between us and other property management companies. We hire the experts. It's not the cheapest way to do property management, but we know it's the most effective way to do it.
If you own a property in St. Petersburg, Florida, or you're thinking about investing, please
contact us at Dean & Dewitt Property Management
, and we'll tell you more about how we do business.