An important aspect of managing your rental properties is inspections. There are a couple of different reasons that you should inspect your St. Petersburg home. We want to catch issues early on so they don't turn into big issues. This keeps your costs lower and your property in better condition. If we go out to the property and do a preventative maintenance inspection and we find a minor stain on the ceiling, it's possible we've caught a roof leak that just started. Finding it early means your home won't require a major, expensive repair to the ceiling. Inspections can catch things early.
Move-In and Move-Out Inspections
Regular move-in and move-out inspections are important for documenting the condition of your home before and after a tenant lives there. Our inspections are conducted using an HD video camera. We share them with the property owner so you can see exactly what's going on with the property. These videos will show you what needs to be repaired, and why. A lot of that also has to do with making sure that we have any tenant damage paid for by the tenant. It's hard for the tenant to dispute what has or hasn't happened when we have the move-in and move-out videos. These inspections support any money we decide to withhold from the security deposit.
Preventative Maintenance Inspections
Preventative maintenance inspections will help you take care of your property and ensure the tenant is abiding by the terms of the lease. We visit your property periodically to check for things that the tenant won't be responsible for. We make sure there aren't any tree limbs growing off you roof and we look for leaks and other problems. If we see there is peeling paint on the walls, we'll recommend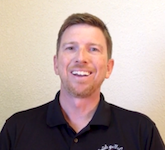 touching it up right away instead of waiting to do a bigger paint job later.
If you want to learn more about St. Petersburg inspections or you have questions about
St. Petersburg property management
, please
contact us
at Dean & DeWitt Property Management.