Dean & DeWitt
Property Management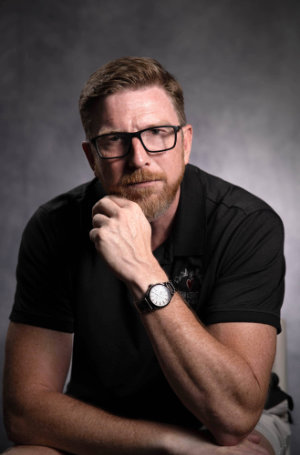 St. Petersburg Rental Property Experts
Dean & DeWitt Property Management

Hi, I'm Justin Dean,
President of Dean & DeWitt Property Management. Dean & DeWitt Property Management specializes in historic homes, apartment buildings, condominiums, and investment properties in St. Petersburg, FL.
We are a professional property management company and I am the President of the National Association of Residential Property Managers, Tampa Bay chapter, for 2017 and 2018. That means when you rent from us you get professionalism, expertise, integrity, and outstanding customer service.
Need local rental information?
We've detailed much of what is important about the St. Petersburg rentals on this site. How to find the perfect rental for your family, what to look for before you move in , tips and advice for renting the right house from the right manager. If you are looking for a long term rental to call home, we have a network of over 1,000+ rental properties in the St. Petersburg, FL area giving us the power and flexibility to work with the needs of our renters. It is not uncommon for our residents to move from one of our rentals to another as their needs change.
Have a home you need to rent?
Are you relocating your home for a job?
Are you not quite ready to sell your house in St. Petersburg, FL?
Dean & DeWitt Property Management can help you rent your house for income
until you are ready to sell or move back home.
When you use Dean & DeWitt, you can eliminate the stress of renting a property by owner. We find tenants, collect rent, maintain your property, settle disputes and make you money on your rental property - without the tension of being a landlord.
We have a network of over 650 properties in the St. Pete area and over 2,000 tenants who have been professionally screened with background checks and credit checks to ensure safe communities and well kept rentals. Keep your home maintained and your basis of your investment stable. Our professional management services include an on-staff maintenance team with 50+ combined years of experience maintaining historic homes.
Spend less on aspirin.
We know all the ins-and-outs of properly written rental agreements and have the legal backing to settle disputes. As a professional rental company, we have custom, lawyer prepared, lease agreements that work in the best interest of all parties. That means less turn over and a higher profit margin for the owner.
Need expert advice?
No web site, large or small, can take the place of expert, personal property management advice. Not even this one! This site is filled with tips, advice and an array of rental choices for you but there is no substitute for working with professional management of multiple properties. Call my office today to find rentals or discuss property management .
Sincerely,
Justin Dean
Dean & DeWitt Property Management Has A Great Reputation
Here's what it's like to work with Dean & DeWitt Property Management

Yesterday I had several showings and 2 of them were people who had been referred to DDPM by their friends and family members who rent from us. A third person was a resident at a building we previously managed (the building sold) and now she wants to rent from us again.

Last week, same sort of scenario - met a woman who lived at a building we no longer manage and she is eager to get back into a DDPM property because she knows we take care of them.

Recently, lots of people mention our good reputation and reviews so I thought you should know I am hearing that often which is great news! I know you both have been working very hard the past couple years so I just wanted to share that positive feedback.
St. Petersburg Property Management Blog