You are an Intelligent Investor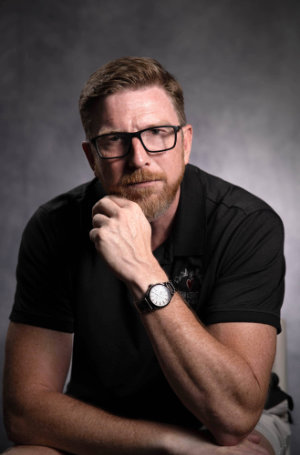 You recognize investing in real estate as a sound investment strategy.
You know savvy investing requires experience and discipline.
You know the money you invest should work for you.
Is your real estate portfolio giving you the return you expected?
Hi, I'm Justin Dean, President of Dean & DeWitt Property Management and President of the National Association of Residential Property Managers, Tampa Bay chapter, 2017-2018. I have an extensive history, partnering with Multi-Family Commercial property owners, just like you, turning mediocre multi-family rentals into highly–profitable and well–performing investment properties.
At Dean & DeWitt Property Management, we believe positive investing comes through a thoughtful, systematic, and experienced approach to managing properties and tenants.
Our exceptionally successful management process includes...
Maximizing prices for your rentals in the local market…
Reducing expenses…
Properly maintaining your investment property…
Investing in property upgrades that align with your investment goals…
Implementing cost-saving and revenue producing features to your property…
…just to name a few…
You can turn your multifamily rental property into a profitable and sustainable investment tool.
If you're like most apartment property investors, you bought your property(s) with the thought that this would be an easy to manage investment. You quickly realized that you need a property manager to handle all of the day-to-day activities of being a landlord of a multi-family apartment property.
Here's what I've got for you:
A systematic process to achieve your rental investment goals
A transparent approach to managing your property
Consistent and comprehensive reporting
Clear communication
This includes…
…pricing your units properly for the local market…
…properly screening tenants
…aggressively marketing your property online and offline
…investing in property upgrades that align with your investment goals
Dean & DeWitt Property Management will manage your investment property based on your investment strategy.
We use innovative property management methods to make you more money.
Utility sub-metering property
Cost effective (intelligent) renovation
Just to name two of our highest cost saving, value adding management investment tools.
The right apartment property manager should:
Offset their expense
Keep your big picture in mind
Manage your apartment property as an investment
Call Dean & DeWitt (727) 820-0352
Get Started With Professional Property Management

Looking to buy an investment property?