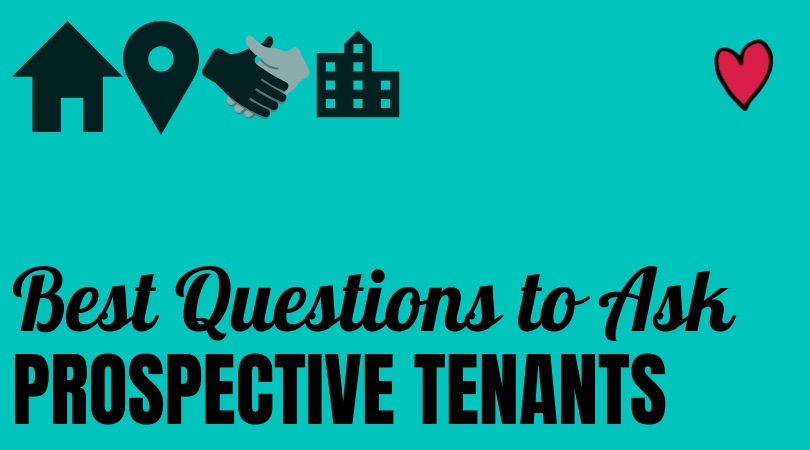 As a landlord, renting to the right tenant is key to your business' success.

A good tenant will take care of your property as if it were their own. He or she will also pay their rent on time every month.

A good tenant will also be drama free, neat, respectful, and creditworthy.

However, as any landlord can tell you, finding a qualified renter isn't easy. It requires certain skills, experience, and even more importantly, a good screening process.

A good tenant screening process helps weed out the undesirable rental applicants from the good ones. Ideally, the process should start from the moment you first make contact. It could be via an email or a call.

It's during this time that you should start screening them.

But, how do you go about it? Well, by asking the right tenant screening questions.
Five Best Questions to Ask Prospective Tenants
It's critical that you ask the right questions. These are, questions that adhere to the Fair Housing Act.
Enacted in 1968, the act protects potential renters from discrimination based on certain characteristics.

Such characteristics include race, religion, national origin, color, gender, disability, and age. Certain states also have additional categories.
Here are the five best questions to ask prospective tenants.
Question #1: Why are you moving?
Sounds pretty obvious, right?

However, you'd be surprised by the number of landlords that forget to ask tenants this fundamental question.

Now, people can move for many reasons. They can move because there has been a change in their relationship status. Those getting married may need to move to a bigger home, while those separating may be looking to downsize.

People may also move because they want to be closer to their new place of work or had a disagreement with their neighbor.

All these are good reasons why someone may choose to move. However, be on the lookout for certain red flags.

Red flags to look out for include moving because he or she has sued their landlord or are moving because they are being evicted.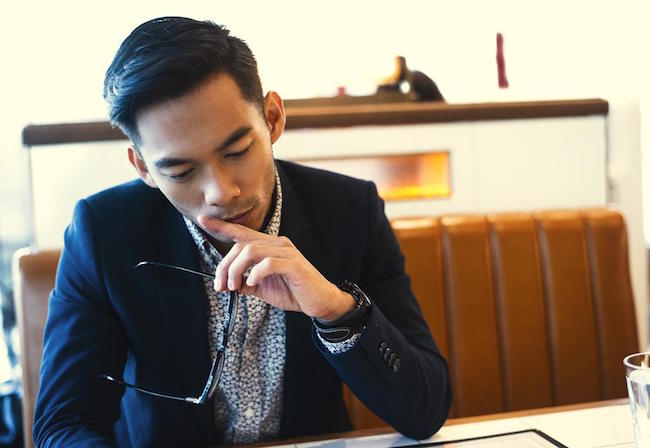 Question #2: When would you like to move in?
Most landlords require that tenants give a 30-days' notice before moving out at the end of their lease. So, if a prospective tenant answers 'in a week', something may be off. Investigate to find out more.

That said, there are exceptions. A renter may want to move out immediately due to reasons like a sudden job transfer or domestic abuse. If that's so, it would be best to ask for proof.

Generally speaking, though, always look for tenants who start their search reasonably early. This is often a sign that they are responsible.
Question #3: What is your monthly income?
There are many sources of disputes between landlords and tenants. But, do you know what ranks at the top? Well, you guessed it, its rent-related issues.
This should, therefore, be one of the first questions you ask potential renters. By knowing a tenant's income, you'll have a clue on whether or not they will be able to pay their rent without a problem.
Ideally, you want to rent to someone who makes at least three times the rental rate. That means, if the rental rate is $1,000, then look for someone who is making at least $2,500 - 3,000 each month.
Once you have verified this, it would be wise to check their debt. In order to do this, you'll need to run a credit check. Just make sure to seek their approval first.
Question #4: Will you be able to pay move-in costs upon signing a lease?
Inform your tenant that they are expected to pay the security deposit and first month's rent (plus any other fees) in full prior to moving in.

Do they seem hesitant?

If so, they might not have the finances. These are the kind of tenants that are more likely to have rent payment issues down the road.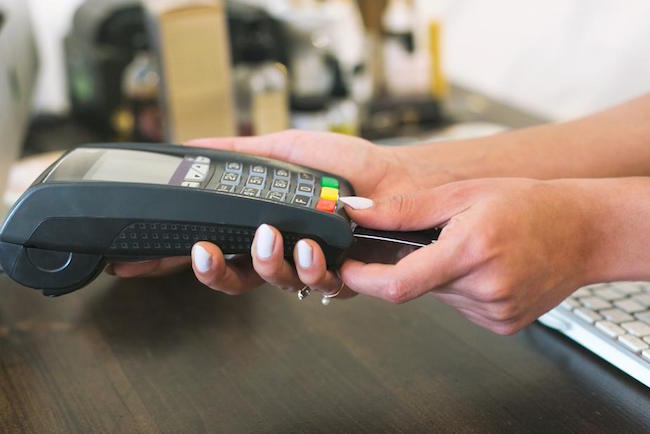 Question #5: Do you have a furry friend?
Do you have a 'no pet" policy? If so, then don't waste any time on a tenant that has a pet. This is one of the main benefits of pre-screening questions. By asking them, you are able to save valuable time. There is no need to show your property to unqualified tenants. If you do, however, allow pets, then take the time to walk your tenant through your pet policies. For example, permitted breeds, weight, and number of pets you allow in your rental property, as well as any fees that come with bringing in a pet.
Questions Not To Ask Prospective Tenants
According to the Fair Housing Act, that we spoke about earlier, there are certain questions you should not ask to prospective tenants. Questions like:
"Which country were you born in?"
National origin is a protected class under the Fair Housing Act. A prospective tenant could interpret this to be a racist question.


"Do you know the directions to the nearest church?"
Religion is also a protected class under the act. A tenant may interpret your question to mean that you only rent to Christians.


"How many kids do you have?"
As innocent as this may seem, a renter may view it as discriminatory. What you could, however, ask them is how many occupants there will be.


"Based on your color are re you sure you'll feel comfortable living in this neighborhood?"
Race is a protected class under the Fair Housing Laws. Whether white, brown, or black, a tenant's skin color should be none of your business.


"He looks cute. Is he a service dog?"
You can't ask whether the tenant has a service dog. The reason? He or she could take it to mean that you don't rent to disabled people. You could, however, ask for the animal's certification status.
There you have it. The 5 best questions to ask prospective tenants (and what not to ask). A good screening process can be the difference between having a dream renter and a stressful renter.